Cambridge Avenue Nursery
Francesca
Nursery Manager
I joined Millie's House in 2014 and started off as an Apprentice in Parsons Green. I immediately knew I had made the right career decision and worked incredibly hard to achieve my NVQ3.

In October 2015 I transferred to Millie's House Fulham Reach to support our new and rapidly growing nursery. I worked throughout the nursery and particularly focussed on the baby suite as I feel incredibly passionate about quality care for our youngest and most vulnerable children.

I was very excited to be offered the Acting Deputy Manager position at the start of 2017 and to be offered the position of Manager, later in the year was a real honour. Every day my passion for children grows and I thoroughly enjoy supporting each and every one of them, by creating a homely and nurturing environment.

I am looking forward to continuing to grow my career, through the development of Millie's House and hope to be taking up my degree in Early Years soon.
Louise
Regional Manager
I began my career with Cranbrook Nursery & Preschool at Buttercup Barn in May 2000 as a Nursery Practitioner. I then moved to Ivy Cottage as a Deputy Manager and in 2002 I became the Manager. I moved over to Clover Court Nursery in 2010 and at the start of 2018 extended to London's Working Mums' East Sheen nursery where I supported during transition between managers. In August 2018, I was appointed Regional Manager for Childcare & Learning Group.

My childcare journey began when I was 13 years old, having done a work experience in a Nursery. From that point I knew I wanted this to be my career and to make a difference in the start of a child's life. I have a BA Hons in Childcare and Education.

For the Millie's House group of nurseries, I am the Regional Manager directly responsible for our Parsons Green and New Malden settings.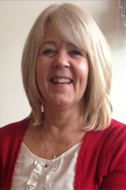 Natalie
Operations Manager
I am the Operations Manager for Cranbrook Independent Nursery & Pre-School, Working Mums Daycare & Pre-School and Castle Nursery & Pre-School group of nurseries. I have worked in the childcare industry for more than 30 years and have two children of my own. Prior to being Operations Manager, I was a Nursery Manager in the Cranbrook group of nurseries having started as a Nursery Practitioner.