Fulham Palace Nursery
We are a 53 place day nursery for 0 – 5 year olds. Our building was converted from flats into our beautiful setting which gives our nursery a real home from home feel. We have four rooms in total: a baby room 0–1 year olds, a toddler room 1-2 year olds, a Nursery room 2-3 year olds and finally a Pre-School room 3-5 year olds.

In order to make our babies feel as comfortable and settled as possible, the Baby room has a very cozy feeling. Our Baby room leader was previously a baby ballet teacher and has a real passion for sensory play. In our Toddler room both child initiated play and planned activities are based on the three prime areas of the EYFS in order to support our children in gaining independence and self-confidence.

In our Nursery room, children learn through creative activities, sensory and messy play. Both our Nursery and Preschool classrooms open out onto our garden giving the classrooms a nice and airy feeling and our children the opportunity to flow between their classroom and the outside space. Our Pre-school teacher has a real passion for the children participating in arts and crafts, you can find the children's artwork displayed around their classroom. Our Pre-school children also attend Forest School allowing them to explore new and exciting environments.

In the garden we have a large grass area and a specially designated area for non-mobile children. We have a large sandpit which our children love to sit and make beautiful creations. Our safety surface area has an art easel, water trays, a slide, several trikes and much more. We also have a mud kitchen which gives the children great opportunities to explore their natural environment and nature. As our garden is partly shaded by the surrounding trees it is ideal over summertime.

Our Staff
Marie
Manager
I joined Millie's House in November 2012 as a team leader with a Level 3 in Childcare, Learning and Development and have been really fortunate to have been supported in developing my career here. Since then, I have gained my Early Years Teacher status and was promoted to Deputy Manager in 2013 and in June 2017, was again promoted to Nursery Manager.
I have always wanted to work in childcare. Growing up, I learned from my mother who worked in a school and my Auntie who was a carer and I knew that this was the right career choice for me.
Aimee
Deputy Manager
My name is Aimee and I am the Deputy Manager of Millie's House Fulham Palace. I hold a level 3 child care qualification and I have worked in child care for 6 years. I have been working at Millie's House Since 2016, I started as a room leader for the Explorer's room before being promoted to Deputy Manager in June 2019. I am also the Nursery Health and Safety officer, designated safeguarding officer and fire warden. I love working with children and enjoy watching them grow and develop into the little people they are today.
Louise
Regional Manager
I began my career with Cranbrook Nursery & Preschool at Buttercup Barn in May 2000 as a Nursery Practitioner. I then moved to Ivy Cottage as a Deputy Manager and in 2002 I became the Manager. I moved over to Clover Court Nursery in 2010 and at the start of 2018 extended to London's Working Mums' East Sheen nursery where I supported during transition between managers. In August 2018, I was appointed Regional Manager for Childcare & Learning Group. My childcare journey began when I was 13 years old, having done a work experience in a Nursery. From that point I knew I wanted this to be my career and to make a difference in the start of a child's life. I have a BA Hons in Childcare and Education.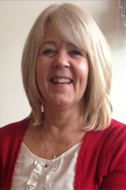 Natalie
Operations Manager
I am the Operations Manager for Cranbrook Independent Nursery & Pre-School, Working Mums Daycare & Pre-School and Castle Nursery & Pre-School group of nurseries. I have worked in the childcare industry for more than 30 years and have two children of my own. Prior to being Operations Manager, I was a Nursery Manager in the Cranbrook group of nurseries having started as a Nursery Practitioner.