Fulham Palace
We are a 60 place day nursery for 0 – 5 year olds. Around 4 years ago our building was converted from flats into Millie's House Nursery and Pre-School. We have four rooms in total, a baby room 0–1 year olds, a toddler room 1-2 year olds, a Nursery room 2-3 year olds and finally a Pre-School room 3-5 year olds.

Our Pre-School room is based around phonics and mathematics and the baby room has a real home from home feel, to make them feel as comfortable and settled as possible.

Outside we have a large grass area and a safety surface area with an art easel, sand and water trays, a slide, several trikes, a lovely wooden play house and much more. Our garden is also ideal for the summer as it is partly shaded by the surrounding trees.
Our Staff
Marie
Manager
I joined Millie's House in November 2012 as a team leader with a Level 3 in Childcare, Learning and Development and have been really fortunate to have been supported in developing my career here. Since then, I have gained my Early Years Teacher status and was promoted to Deputy Manager in 2013 and in June 2017, was again promoted to Nursery Manager.
I have always wanted to work in childcare. Growing up, I learned from my mother who worked in a school and my Auntie who was a carer and I knew that this was the right career choice for me.
Enrica
Deputy Manager
My name is Enrica and I have worked in child care since 2015. I joined Millie's House in March 2018 as Deputy Manager. I hold a level 3 qualification in childcare and I also have a background in classical music. I like teaching through music and art activities as I believe that children learn easily when they enjoy what they are doing. I am very happy to be working at Millie's House because I feel it is a place where I can keep learning and developing my skills and my training further and give to the children through that learning.
Michelle Smith
Regional Manager
Early childhood education and care has always been very important to me and a job I love. This grew even more when I had my own two children. There is nothing like having two children of your own go through child care settings to really put into focus the incredible responsibility and importance of our roles.

My love of early years and parenting is what drives me to ensure we are delivering quality to the children in our settings. I commenced the role of Regional Manager for Childcare & Learning Group in August 2018, having previously been the Area Manager since January 2016, after many years working as Manager at Castle Nursery & Preschool in Guildford at our Markenfield setting.

During my time as manager, I completed my B.Ed. in Early Years and then went on to complete my Masters in Early Years.

For the Millie's House group of nurseries, I am the Regional Manager directly responsible for our Fulham Palace Rd setting.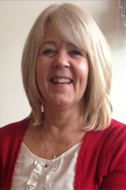 Natalie
Operations Manager
I am the Operations Manager for Cranbrook Independent Nursery & Pre-School, Working Mums Daycare & Pre-School and Castle Nursery & Pre-School group of nurseries. I have worked in the childcare industry for more than 30 years and have two children of my own. Prior to being Operations Manager, I was a Nursery Manager in the Cranbrook group of nurseries having started as a Nursery Practitioner.