Parsons Green Nursery
Our Millie's House Nursery & Pre-School - Parsons Green is set in a beautiful location on the New Kings Road. With individually designed areas for children aged 0-5 years old, our home from home environment offers excellent opportunities for children to play and learn. Our Approach to childcare is Simple, to provide a loving, nurturing, safe environment filled with warmth and promise where individual's talents are encouraged to flourish and grow.
Our Staff
Elaine
Nursery Manager
My name is Elaine and I have joined Millie's House as part of my long and successful career in early years. I have worked in a variety of children's services roles; both in the public and private sector, spanning mainstream education and supporting children and families with very complex needs.

I started my career with an NNEB and a real love and drive for best practices for children. This later led to a Degree in Early Years and a Masters in Leadership in Education. I also bring with me a keen love of interior design and my training in Enabling Environments in the early years supported my commitment to creating beautiful, enabling and inspiring environments for children. I have trained and worked as an early years assessor, trainer and early years consultant carrying out many projects for children's services. I have also worked as an area manager for a large corporate supporting 14 nurseries across the south of England.

Millie's is a wonderful nursery and pre-school and my aim is to share my extensive knowledge and experience with my wonderful team, developing sound outcomes for our children and developing a wonderful partnership with all our parents.

I am also a Church Warden elect for the Oxford Diocese where I am involved in voluntary work supporting children and families within my local community.

Marta
Deputy Manager
My name is Marta and after achieving my NVQ3 in childcare and working as part of a team, who had just achieved Ofsted Outstanding, I sought new challenges by joining the Childcare and Learning group of nurseries in 2014 as a Team Leader and SENCO for a large and challenging setting in East Sheen. I was responsible for a team of eight other early years professionals and up to 40 children in our group each day, as well as leading the special educational needs processes and working with outside agencies to achieve the best outcomes for our children requiring additional care.

In March 2017, I was promoted to Deputy Manager here at Millie's House and I am very happy working with Millie's wonderful team, children and parents. I have always wanted to work with children, having been inspired by my mother and grandmother, who both held careers in childcare. The highlight for me is being able to work in partnership with families, working together to achieve the best for their children. I enjoy every day spent at work.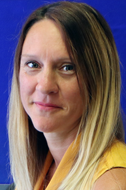 Louise
Regional Manager
I began my career with Cranbrook Nursery & Preschool at Buttercup Barn in May 2000 as a Nursery Practitioner. I then moved to Ivy Cottage as a Deputy Manager and in 2002 I became the Manager. I moved over to Clover Court Nursery in 2010 and at the start of 2018 extended to London's Working Mums' East Sheen nursery where I supported during transition between managers. In August 2018, I was appointed Regional Manager for Childcare & Learning Group.

My childcare journey began when I was 13 years old, having done a work experience in a Nursery. From that point I knew I wanted this to be my career and to make a difference in the start of a child's life. I have a BA Hons in Childcare and Education.

For the Millie's House group of nurseries, I am the Regional Manager directly responsible for our Parsons Green and New Malden settings.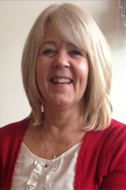 Natalie
Operations Manager
I am the Operations Manager for Cranbrook Independent Nursery & Pre-School, Working Mums Daycare & Pre-School and Castle Nursery & Pre-School group of nurseries. I have worked in the childcare industry for more than 30 years and have two children of my own. Prior to being Operations Manager, I was a Nursery Manager in the Cranbrook group of nurseries having started as a Nursery Practitioner.