Fulham Reach Nursery
Our Staff
Francesca
Nursery Manager
I joined Millie's House in 2014 and started off as an Apprentice in Parsons Green. I immediately knew I had made the right career decision and worked incredibly hard to achieve my NVQ3.

In October 2015 I transferred to Millie's House Fulham Reach to support our new and rapidly growing nursery. I worked throughout the nursery and particularly focussed on the baby suite as I feel incredibly passionate about quality care for our youngest and most vulnerable children.

I was very excited to be offered the Acting Deputy Manager position at the start of 2017 and to be offered the position of Manager, later in the year was a real honour. Everyday my passion for children grows and I thoroughly enjoy supporting each and every one of them, by creating a homely and nurturing environment.

I am looking forward to continuing to grow my career, through the development of Millie's House and hope to be taking up my degree in Early Years soon.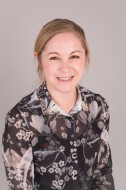 Sheila
Deputy Manager
I have had a passion for working with children since I was a teenager. Once I left school, I pursued a career in childcare with Blundell's Traditional Teaching Nursery in Battersea and qualified to Level Three in Child Development and Education, making my way through the roles up to Manager.

Early 2017 saw an opportunity for me to take a maternity role and temporarily move to a bigger and more challenging setting with Working Mums Daycare & Preschool in Mortlake which, as part of Childcare & Learning Group, adopts a more modern and up to date approach to childcare and learning. I loved this role, learning new ways to manage childcare and take teaching and practice in nursery life to a new level.

I enjoy being a part of Chilcare & Learning Group and so when the opportunity came up to take a permanent Deputy Manager role at Fulham Reach, I jumped at it.


Michelle
Regional Manager
Early childhood education and care has always been very important to me and a job I love. This grew even more when I had my own two children. There is nothing like having two children of your own go through child care settings to really put into focus the incredible responsibility and importance of our roles.

My love of early years and parenting is what drives me to ensure we are delivering quality to the children in our settings. I commenced the role of Regional Manager for Childcare & Learning Group in August 2018, having previously been the Area Manager since January 2016, after many years working as Manager at Castle Nursery & Preschool in Guildford at our Markenfield setting.

During my time as manager, I completed my B.Ed. in Early Years and then went on to complete my Masters in Early Years.

For the Millie's House group of nurseries, I am the Regional Manager directly responsible for our Fulham Reach setting.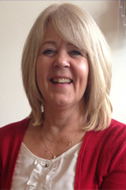 Natalie
Operations Manager
I am the Operations Manager for Cranbrook Independent Nursery & Pre-School, Working Mums Daycare & Pre-School and Castle Nursery & Pre-School group of nurseries. I have worked in the childcare industry for more than 30 years and have two children of my own. Prior to being Operations Manager, I was a Nursery Manager in the Cranbrook group of nurseries having started as a Nursery Practitioner.