Fulham Reach Nursery
Our Staff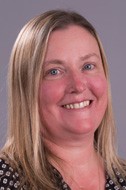 Petra
Deputy Manager
I began my career in Early Years in my home town Aberdeen, Scotland where I grew up and completed my NVQ level 3 in 2012. My passion for working with children grew bigger in 2014, when I volunteered in Uganda for 6 weeks, helping schools in rural villages. Not long after I decided to move to London to pursue my career and where my journey at Millie's House begun. I worked as an Early Years Practitioner in Millie's House in Parsons Green and worked my way up to a Team Leader having worked with all the age groups. In September 2019, I received a promotion to a Deputy Manager at Fulham Reach. I strongly believe that all children deserve the best possible start and I am grateful to be able to work with children and their families and help them reach their full potential. I am currently working towards Level 5 Diploma In Management and Leadership for the Children and Young People's Workforce.


Michelle
Regional Manager
Early childhood education and care has always been very important to me and a job I love. This grew even more when I had my own two children. There is nothing like having two children of your own go through child care settings to really put into focus the incredible responsibility and importance of our roles.

My love of early years and parenting is what drives me to ensure we are delivering quality to the children in our settings. I commenced the role of Regional Manager for Childcare & Learning Group in August 2018, having previously been the Area Manager since January 2016, after many years working as Manager at Castle Nursery & Preschool in Guildford at our Markenfield setting.

During my time as manager, I completed my B.Ed. in Early Years and then went on to complete my Masters in Early Years.

For the Millie's House group of nurseries, I am the Regional Manager directly responsible for our Fulham Reach setting.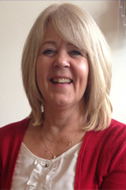 Natalie
Operations Manager
I am the Operations Manager for Cranbrook Independent Nursery & Pre-School, Working Mums Daycare & Pre-School and Castle Nursery & Pre-School group of nurseries. I have worked in the childcare industry for more than 30 years and have two children of my own. Prior to being Operations Manager, I was a Nursery Manager in the Cranbrook group of nurseries having started as a Nursery Practitioner.