New Malden
Our Millie's House Nursery & Pre-School – New Malden is a 70 place day nursery for 3 months to 5 year olds. The nursery is spread across 3 floors with a separate pre-school class room based in our lovely and secure walled garden. We are situated on the corner of a quiet residential road, there are excellent parking facilities, local bus routes just a stones throw away and it is also equidistant to Norbiton and New Malden train stations.

Also as part of our curriculum we have a Forest school, this is an activity for 3 plus year olds to develop and encourage an awareness and appreciation of our natural world. The sessions are run by trained in-house Forest School Teachers to allow our little explorers to discover, interact and understand the ever-changing natural world within the realm of small nearby forests. More information on the nursery or forest school is available via the on-line brochures or directly from the nursery manager.
Caroline
Nursery Manager
I joined Millie's House in June 2017 and immediately fell in love with this nursery and the potential to make this the best nursery in New Malden.
I have been fortunate in my career to have had really enjoyable and different experiences in managing settings. My previous management role was for an 86 place setting in East Sheen, over three floors and with a roof garden. Within one year of being there, I moved the nursery from a satisfactory rating to a Good with Ofsted. Prior to my appointment at East Sheen, I was proud to have worked at my Guildford setting for eight years, developing it to an Ofsted rated Outstanding setting.
I joined the Childcare and Learning Group in 2004 as a nursery practitioner before working up to Deputy Manager and then Manager, studying on the side to gain my BA Hons in Early Years Management and Leadership as well as Early Years Professional Status. I have over 16 years' experience working with children and I love managing and leading teams to create beautiful quality learning environments for children.

Charlotte
Deputy Manager
My name is Charlotte, I have been working with children since 2006 whilst I was completing my university degree in Early Childhood Studies at the University of Roehampton. I later gained my Early Years Professional Status which I really enjoyed as it gave me a very good insight into a wide variety of areas related to children and childcare. My passion has always been Child Development and Special Educational Needs. I love seeing children develop into little adults and overcome any milestones they encounter with the support of a caring and supportive adult. I have been at the nursery since 2015 as a Deputy Manager and Special Educational Needs Coordinator and really enjoy being part of the children's extended family, seeing them go from young babies to watching them go off to school and beyond.
Jasmina Haigh
Regional Manager
I began my career in childcare in 1991 when I came to England from Serbia to be an au-pair. I thoroughly enjoyed working with children and decided to gain formal childcare qualifications and completed the NNEB Diploma in 1996.

Since then I have worked in a variety of settings, mainly in supervisory/ managerial roles and these include crèches, holiday play schemes, day nurseries and children's centres. I obtained my BA (Hons) Degree in Early Years and Leadership in 2014 and have since then progressed in my career working as a Senior Manager and Area/ Regional manager roles; supporting, advising and coaching managers.

I joined Childcare & Learning Group as Regional Manager in August 2018 and am really looking forward to working alongside senior management, managers and their teams.

For the Millie's House group of nurseries, I am the Regional Manager directly responsible for our Parsons Green and New Malden Settings.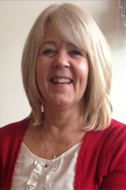 Natalie
Operations Manager
I am the Operations Manager for Cranbrook Independent Nursery & Pre-School, Working Mums Daycare & Pre-School and Castle Nursery & Pre-School group of nurseries. I have worked in the childcare industry for more than 30 years and have two children of my own. Prior to being Operations Manager, I was a Nursery Manager in the Cranbrook group of nurseries having started as a Nursery Practitioner.